When:
November 27, 2016 @ 1:00 pm – 4:30 pm
2016-11-27T13:00:00-05:00
2016-11-27T16:30:00-05:00
Amazing Elf Adventure (AEA)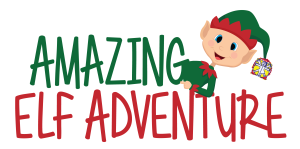 Event time:
Training begins on Friday, November 24th and will continue through Saturday, December 23rd. Families can visit Fridays and Saturdays 10 a.m. – 4:30 p.m. and Sundays 1 p.m. – 4:30 p.m.
Have you ever dreamed of becoming an elf?  Do you want to learn what it takes to become one of Santa's helpers?  The word on the snow is Santa is planning on hiring new elves for this holiday season. Will you be one of the lucky few? Visit the Muncie Children's Museum Amazing Elf Adventure to begin your training.
Amazing Elf Adventure (AEA) invites young visitors and families to enter the EEB (Elf Employment Bureau) and begin their elf training. Training includes a scavenger hunt through various holiday rooms including the Snowglobe Room, the Elf Obstacle Course, and a new and improved Santa's Workshop. Amazing Elf Adventure 2017 has lots of new presents in store for your whole family.
Price: $4/Non-Members; $3/Members; $8/Combo Pass
Presented by:
Hamer D. & Phyllis C. Shafer Foundation