Amazing Elf Adventure (AEA)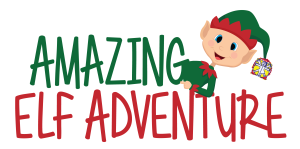 Event time:
Training begins on Friday, November 24th and will continue through Saturday, December 23rd. Families can visit Fridays and Saturdays 10 a.m. – 4:30 p.m. and Sundays 1 p.m. – 4:30 p.m.
Have you ever dreamed of becoming an elf?  Do you want to learn what it takes to become one of Santa's helpers?  The word on the snow is Santa is planning on hiring new elves for this holiday season. Will you be one of the lucky few? Visit the Muncie Children's Museum Amazing Elf Adventure to begin your training.
Amazing Elf Adventure (AEA) invites young visitors and families to enter the EEB (Elf Employment Bureau) and begin their elf training. Training includes a scavenger hunt through various holiday rooms including the Snowglobe Room, the Elf Obstacle Course, and a new and improved Santa's Workshop. Amazing Elf Adventure 2017 has lots of new presents in store for your whole family.
Price: $4/Non-Members; $3/Members; $8/Combo Pass
Presented by:
Hamer D. & Phyllis C. Shafer Foundation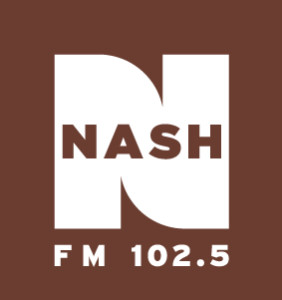 Sponsored by:  
Thrive Credit Union
Bridgestone Kendon
Asons
Horizon Convention Center
Altrusa International of Muncie
Gill Brothers
Santa's Workshop
Event time:  December 16th; 11 a.m.- 3 p.m.
(While supplies last.)
Looking for that special gift for Mom and Dad? Let MCM help!
As children enter Santa's workshop, they will be given "santa money" to purchase and make gifts for their family.
After creating gifts, enjoy a hot cocoa treat from our hot cocoa bar.
Price: Free for all!
Sponsored by:
Hamer D. & Phyllis C. Shafer Foundation

New Year's Eve Around the World
Event time:  December 31st; 1 p.m.- 7 p.m.
From​ ​1 p.m.- 5 p.m. celebrate​ ​New​ ​Year's​ ​traditions​ ​from​ ​Spain,​ ​Germany​ ​and​ ​Denmark.  Eat grapes like the Spaniards do, make a clay pig to celebrate with Germany and jump in a bounce house to bring in the New Year like the Danish.
Then from​ ​5:30 p.m.- 7 p.m.,​ ​let's start the party with​ ​countdowns, noisemakers, ​music,​ ​sparkling​ ​grape​ ​juice,​ ​balloon drop and indoor parade.
Price: $6/Non-Members; Free/Members
Sponsored by:
Hamer D. & Phyllis C. Shafer Foundation